Inmarsat's history of commitment to safety services drives our global mobility, unique in the market
From its very beginning in 1979, Inmarsat has sought to improve communications at sea. That is why we are the gold standard for global, mobile and reliable SATCOM that is interoperable with military and government satellite resources worldwide.
Maritime crews must be prepared to go anywhere at a moment's notice and simply cannot risk mission failure because satellite-enabled capabilities will not "follow" them from one end of the world to another.
To conduct their missions, military forces at sea, U.S. Coast Guard operations, special operations vessels and other maritime units depend upon Inmarsat Government for consistent satellite performance that is unaffected by geographic changes, no matter where in the world. Users benefit from always-on connectivity delivered reliably, securely and cost-effectively. Our multi-band capabilities and in-house expertise enable us to build solutions to specific user requirements and manage them end-to-end, with 24/7/365 customer support and network monitoring. We provide secure voice and high-throughput data capability that powers ship-to-shore operational communications and a morale-boosting link to home for service personnel.
Our suite of maritime services:
Global Xpress
Ideal for maritime platforms that require high-throughput, seamless global coverage. In fact, Global Xpress is the first and only end-to-end, high-throughput commercial Ka-band network from a single operator that provides worldwide service. Its spot beam architecture brings uniform power to ensure consistent, uninterrupted connectivity and maximum mobility without the need to build and maintain new and costly hub and network infrastructure. Vessels on the move pass beam-to-beam completely seamlessly, establishing continuous connections during mission-critical maritime operations. When there are demand surges, Global Xpress directs its steerable spot beams to seamlessly extend capacity, establishing continuous, highly reliable connectivity that meets mobile maritime communication requirements. This allows users to quickly and cost-effectively augment their military satellite systems whenever and wherever needed, through a leased or subscription service.
FleetBroadband
Seamless, reliable, high-speed IP connectivity while still supporting core voice and ISDN data capability. Users have the option to add Global Xpress for a seamless L/Ka-band hybrid solution for even greater resilience, frequency diversity and all-weather availability.
Inmarsat's Assured Access
Priority access and guaranteed, uncontested connectivity to the Inmarsat global network for your FleetBroadband services.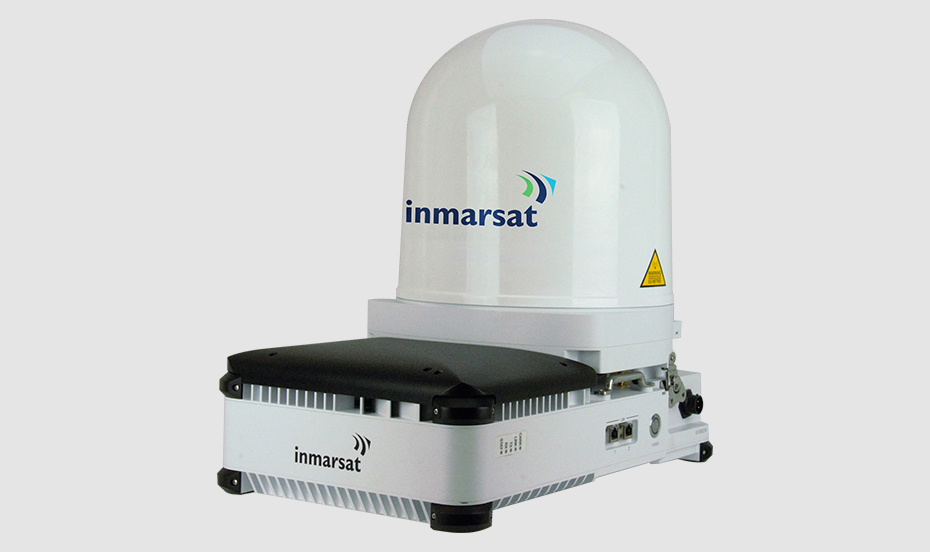 Wideband Streaming L-band (WiSL)
Support maritime missions with unparalleled coverage via ultra-small terminals with unrivaled throughput as high as 10 Mbps x 10 Mbps, while retaining the ease of use, reliability and low cost of ownership and weather tolerant operations provided by Inmarsat's global network.
Maritime Safety
Safety has been in Inmarsat's DNA since 1979. With the best network availability, mariners can trust a system that exceeds International Maritime Organization standards.
Multi-band Network Solutions
Custom-designed for your unique needs and managed end-to-end with 24/7/365 U.S.-based network and technical support.